Save 50%-70% on Dental Treatments
On affordable, high-quality dental care at Costa Rica Dental Team.
Pricing
Leading Dental Tourism Clinic in Costa Rica
English-speaking dentists and staff.
Full Service Dental Care
Meet our team
Satisfaction guaranteed!
We don't want you to just be happy... We want you to be thrilled!
Our English-speaking, US trained dentists will provide personal, attentive service in our world-class facilities located in San José, Costa Rica.
Our dental services are equal or BETTER than most US dentists…at savings of 50%-70% over US dental service prices. Why wait when you can get the smile you want at prices you can afford.
Dental Implants, Cosmetic Dentistry, Full Mouth Restoration
Get the dental care you need at prices you can afford with Costa Rica Dental Team.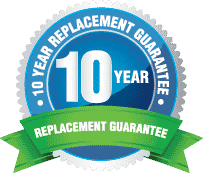 Costa Rica is known as the best destination for dental tourism in the world. Our dental services are equal or BETTER than most US dentists…at savings of 50%-70% over US dental service prices. Why wait when you can get the smile you want at prices you can afford.
I had a whole mouth reconstruction and am blown away by the results. Everyone here is friendly, caring, and professional. They kept me informed and made me feel more comfortable than any dental office I have ever been too.
carrie williams
2022-06-30
Everyone here is very compassionate. They do amazing work and basically have a lab on site so everything is done as close to perfect as possible. I have gotten most of my implants Plus the guarantee their work for 10 years which is unheard of. I love this place and will continue coming back. They have given me my smile back again, I was missing teeth from the front. I now have a partial until the implants heal and get crowned.
3rd time visiting Costa Rica and the Costa Rica dental team. Each experience is better than the last. The staff is amazing and they make everything go so smoothly. They have done an amazing job fixing my dental issues and bringing my smile back to life. I have had root canals, crowns, fillings, bone graphs, and implants. I would recommend to anyone from anywhere for any dental needs!
Mark Szymankiewicz
2022-05-11
Best dental experience of my life! I always had anxiety about visiting a dentist since childhood. The team at Costa Rica Dental are professional and courteous During a prior visit, I fell sick from food poisoning and the staff took awesome care of me. They drove me to the Dr and really made me feel special! Dr Jessica is the best
Hardy Underhay
2022-05-09
This place is like a well oiled machine !!! Every part of dealing with them has been seamless and smooth. From landing at the airport to pick up, drop off, being seen by the dentists, their bedside manner is OUTSTANDING, the actual work, etc. Wow !!!! They put the USA to shame !!! Even getting my prescriptions at the pharmacy was a great experience. You walk in, hand them your prescription and 5 minutes later you have all your drugs in hand. Not to mention that they are very cost-effective and not a total insurance scam rip off. I am feeling good, no pain whatsoever. 👍 I would recommend Costa Rica Dental Team to anybody that has questions about taking the trip and not sure if it would be worth it.
I had a great experience during my two trips at Costa Rica Dental Clinic. The entire team is fantastic. Laid back , joyful but very professionals. Dr Mora, Dr Vitola, and Dr Briceno are amazing . Highly recommended !
A great team. CRDT is easy to schedule and they will pick you up from downtown and take you back after your visit. They have a lab on site. They use modern equipment.
Douglas Wilson
2022-03-02
This is my 4th visit to the Costa Rica dental team in San Jose Costa Rica and I'm amazed by the professionalism the professionalism and the quality of work and care that is given Doug Wilson
Jovite Nguembou
2021-12-03
If you have any type of dental issues, medical of cosmetic, think no further. Costa Rica Dental Team is your place. I flew into Costa Rica from NYC to meet with Costa Rica Dental Team. Dr Jesica Mora was absolutely amazing in guiding me on how to prepare for the visit. I arrived on Sunday and my first visit was Monday morning with Dr Jesica Mora. The entire team was very welcoming. Dr Mora explained in detail to me what my treatment plan was. I needed 24 teeth crowned. All preparation was done on Monday and Tuesday. I was given a rest day on Wednesday. On Thursday all 24 crowns were cemented. On Friday, final checkups were done along with confirmation X-rays. I returned to nyc on Saturday. THE RESULT WAS IMPECCABLE. I couldn't stop smiling and showing off my brand new teeth. The price is affordable and unbeatable. The team is knowledgeable. The treatment is highly professional. I strongly recommend you book your appointment today with Dr Jesica Mora.
Affordable, High-Quality Dental Care with Savings of 50-70% over US Prices!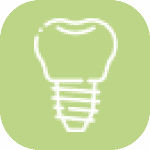 If you have missing teeth, teeth that require replacement, or any of the following needs, you may be a good candidate for dental implants.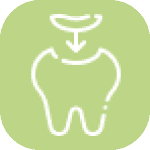 More than just looks, restorative dentistry takes into consideration functional as well as esthetic factors to correct damage over any tooth.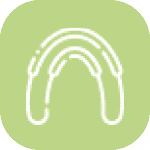 A crown (often referred to as a "cap") is typically used to restore a tooth that is too badly decayed, broken or cracked to be restored with a filling.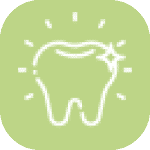 If your teeth have lost some of their sparkle over the years, Costa Rica Dental Team offers a variety of treatments to help restore those pearly whites.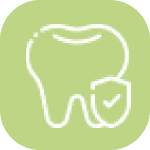 We offer our patients the latest state-of-the-science technology that produces both two-dimensional and three-dimensional high-resolution images: the CS 8100 3D.
Surgical Guides take away the guesswork and make give dental surgeons complete confidence in the exact location for placing dental implants.
Full mouth restorations and Dental Implants
At Costa Rica Dental Team, our goal is to give you a beautiful smile…and lots to smile about! Our name says it all. We believe that it takes a team to make you smile. From our friendly dentists, implant specialists, dental hygienists, dental assistants and dental lab technicians to our front desk staff, medical travel concierge and customer service specialists, we promise to provide you with personal, attentive, professional service and incredible dental care at prices you can smile about.
In Costa Rica all general dentists have the degree of dental surgeon, which means they are qualified to perform minor surgeries on patients. Nonetheless, there
Read More
With something as important as dental care, the last thing you want is a language barrier between you and your dentist. In order to provide the most comfortable dental experience possible, all our dentists and staff speak fluent English.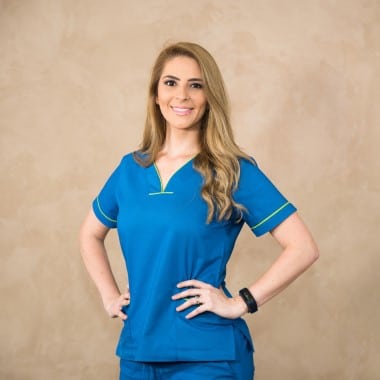 She has now more than ten years of experience. You will be impressed by her talent and the beauty of her work.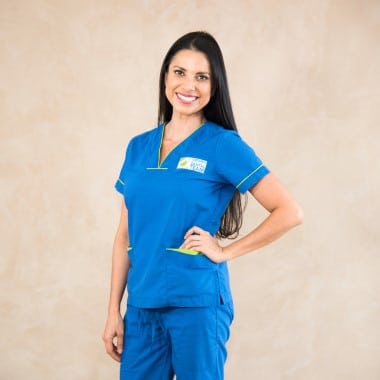 We are proud of the reputation Dr. Jessica Mora has earned in her particular niche of cosmetic dentistry.
Dr. Mauricio Briceño has been extensively trained in periodontics and maxilliofacial surgery.