Patients from around the world trust Costa Rica Dental Team for world-class dental work at savings of 50%-70% over most US dental prices.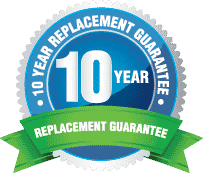 These incredible savings paired with our 10 Year Replacement Guarantee make Costa Rica Dental Team an easy choice for your dental work. Even when you add the costs of air travel, hotel accommodations, meals and tours in Costa Rica, most customers still save 50% or more on their dental procedures with Costa Rica Dental Team.
While our pricing for dental procedures is among the most affordable in the world, most people choose Costa Rica Dental Team and then tell their friends and family about us because of our personal, attentive service and excellent care. Quite simply, few dental clinics in the US or abroad can match our high quality dental services, on-site dental lab, high tech equipment, and friendly personal service. The huge savings we offer on nearly every dental procedure makes Costa Rica Dental Team the clear leader for affordable dental care.
We understand that a beautiful smile is priceless. At Costa Rica Dental Team, we make "priceless" affordable!
We accept cash, Master Card, Visa, Discover, American Express and PayPal.