Meet the Costa Rica Dental Team
With something as important as dental care, the last thing you want is a language barrier between you and your dentist. In order to provide the most comfortable, understandable dental experience possible, all our dentists and staff speak fluent English. You can also take comfort in knowing that the company is 100% American-owned and follows all professional dental codes from the United States. When you choose Costa Rica Dental Team, you can feel assured that you'll not only get the highest quality dental care at incredible savings over most US prices, but that you'll also be able communicate with your dentist just as naturally as you do with any dentist in the United States.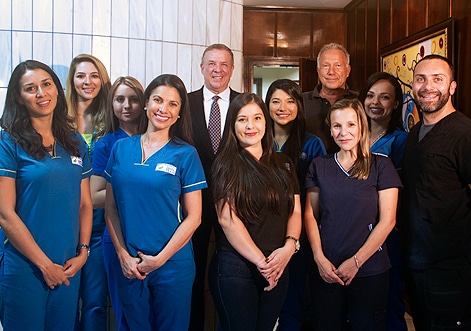 Administrative department and Our Doctors
At Costa Rica Dental Team, our service is only as good as our talented dentists. That's why we're proud to tell you that Costa Rica Dental Team provides the highest quality dental services in Costa Rica… bar none. Our team of professional, bi-lingual dentists and implant specialists are recognized as among the best in their fields. More importantly, these dentists are also some of the friendliest, kind-hearted people you will ever meet. They truly care for their patients, and it shows. Time and again, our loyal customers return to Costa Rica Dental Team to experience the care, kindness and friendship that makes a trip to the dentist feel more like a vacation.
Mike Lomax is the owner of Costa Rica Dental Team; a highly-respected U.S. dental technician with more than 37 years of experience. Mr. Lomax founded Costa Rica Dental Team in 2009 to provide the U.S public with a high-quality, low-cost alternative for dental treatments. He is also a CDT specializing in ceramics, making your complete satisfaction his mission.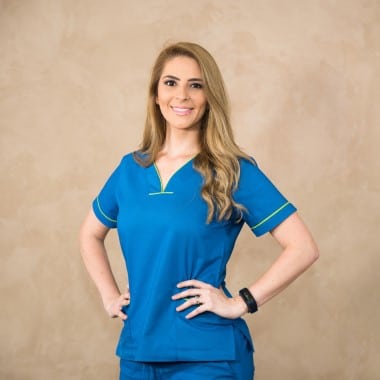 She has now more than ten years of experience. You will be impressed by her talent and the beauty of her work.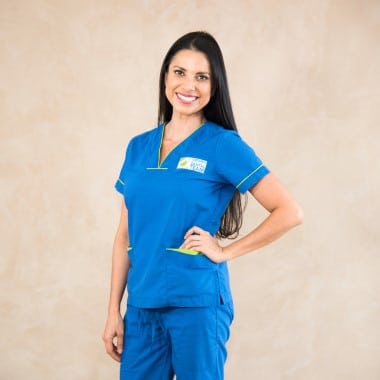 We are proud of the reputation Dr. Jessica Mora has earned in her particular niche of cosmetic dentistry.
Dr. Mauricio Briceño has been extensively trained in periodontics and maxilliofacial surgery.
Dr. Carolina is a licensed dentist since 2006 from Universidad Internacional de las Américas in San José, Costa Rica. She then got her postgraduate degree in Endodontics in 2009 from the Universidad Autónoma de Guadalajara, Mexico. She has participated in yearly congresses from the Endodontics Society of Jalisco from 2010 to 2013 and 2015. She was also a participant in the Mexican National Congress of Endodontics in 2016 held at Vallarta, Mexico. She has been with the Costa Rica Dental Team near its beginnings. She is always available to serve any issue with regards to tooth nerves.
Dr. Emma graduated in 2013 from the Latin University in San José, Costa Rica in General Dentistry with a minor in Pediatric Dentistry. On the same year, she served at the CCSS social service. From 2014 onwards she started her life project with Vida Dental, her own private practice. Since then, she got certified on the dental management of HIV patients and FOCAP on 2015. She also completed a course from Style Italiano on Esthetic Composites on 2018 to further her knowledge on esthetic dentistry. Then on 2019 she continued her education with the Da Vinci´s Dental Academy on Adhesive and Esthetic Rehabilitation. Dr. Emma has been with the Costa Rica Dental Team since 2016, and her main goal is to restore each patient´s smile with her knowledge and care.
Dr. Dashiel graduated from the University of Miami and was trained in the Jackson Memorial Hospital. He also got a Master degree and specialization in Oral Implantology. He now has his practice in Costa Rica dedicating himself to implant dentistry. The patient will feel the ease with which he faces even complex situations.
With her Dental Degree from the University of Costa Rica, Yelda has nearly 20 years of private practice and more than 15 years of experience as a Professor of Dentistry. In both her teaching career and in private practice, Dr. Yelda has performed countless full mouth reconstruction procedures with phenomenal results.