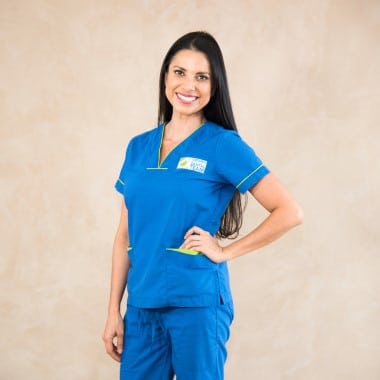 We are proud of the reputation Dr. Jessica Mora has earned in her particular niche of cosmetic dentistry. Her career has focused on performing the finest in oral or maxillofacial surgery. She is an experienced clinician who is dedicated to providing high quality, pain-free dentistry.
Education
Bachelor of Dentistry International University of the Americas
Incorporated into the College of Dental Surgeons of Costa Rica
Course Aesthetics, Aesthetic restorations with porcelain and resin, 3M
Member of: FOCAP
Private practice
Dr. Mora ran a dental practice in Costa Rica for 10 years. Then, after years of running a successful practice, she found her love for cosmetic dentistry and joined Costa Rica Dental Team.
Continuing education
Surgical care experience at the hospital level in oral and maxillofacial surgery
ZIMMER DENTAL – Training with Zimmer products (implants, bone grafts, adbutments, etc). San Diego, California
Continuing education programs by The Costa Rican Board of Dental Surgeons